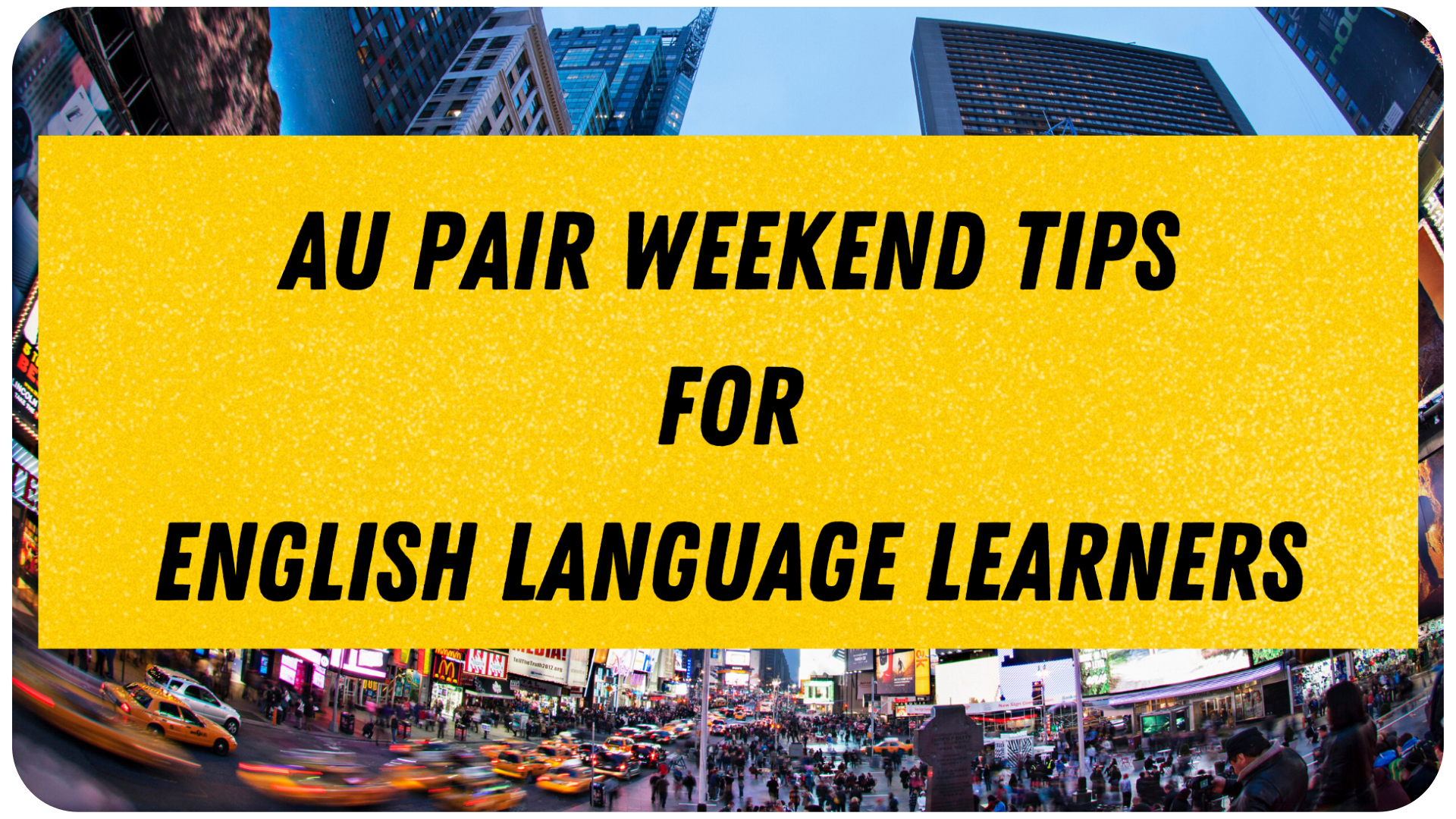 Interested in taking a course with us, but worried about your English language skills? No problem: you do not need perfect English to participate in any Au Pair Weekend courses!
In our regular Au Pair Weekend courses,
you will NOT be graded based on your English writing or speaking skills.
So no need to worry!

Here are a few study tips you can consider to help you succeed in any of our classes:
If you are enrolled in an online course, most of your lectures will be pre-recorded. This means that you can watch the videos as many times as you'd like, pausing and rewinding as needed. You can also turn on the video's captions, and often you can also have those captions automatically translated into your native language.

If you are concerned it might be difficult to complete written homework and assignments, try writing your answers out in your own language first, and then translate them into English afterwards. It's easier to think in your native language, and you will not lose points if the translation is not perfect.

If it's easier for you to speak in English than write it, you can also record yourself speaking the answers out loud. Then just write down whatever you said on the recording! 😊

Still not sure you're comfortable learning about a brand new topic in English? You can always join us for an English Language Skills for Au Pairs course, where our experienced instructors will help you improve your English in a safe and friendly environment where you can meet and practice with other au pairs across the U.S.

We offer two levels of in-person and combo courses, so that there's something to suit everyone's need!



As always, please feel free to Contact Us with any questions you might have!