Our Classes are Selling Out Quickly!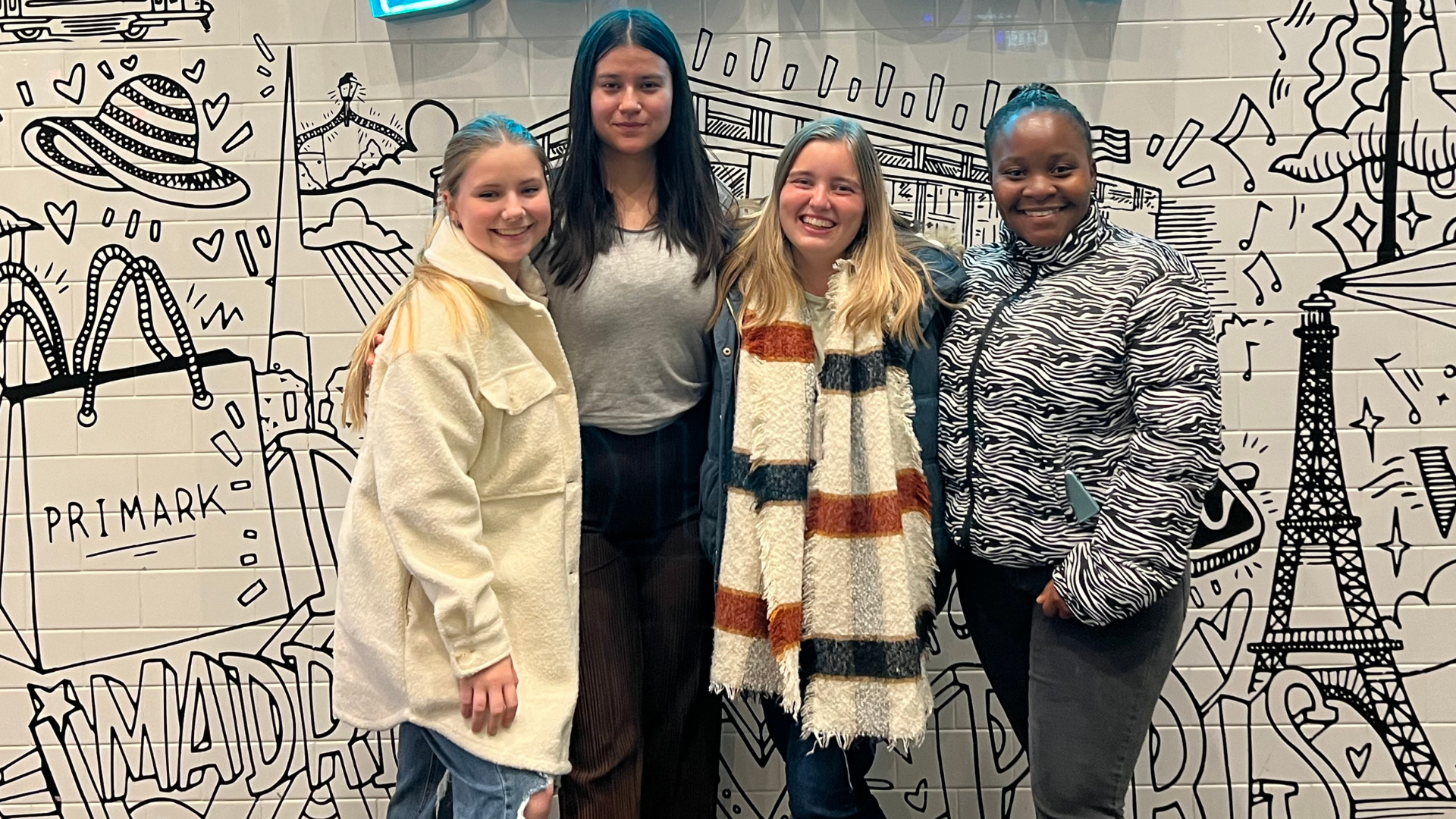 Hi au pair friends! Can you believe it is February already!? We're thrilled to announce that our February courses have already all sold out. Thank you to everyone who has registered, we're looking forward to your participation.
As we look ahead to March, there are plenty of exciting courses to sign up for. Among these is the opportunity to Discover the U.S. in Washington D.C., Make a Difference in Boston or San Francisco, or turn up your creativity with Arts & Entertainment in Seattle or Los Angeles. These courses are designed to provide you with an enriching and transformative experience, giving you a deeper understanding of American culture and society, as well as an opportunity to give back to the community.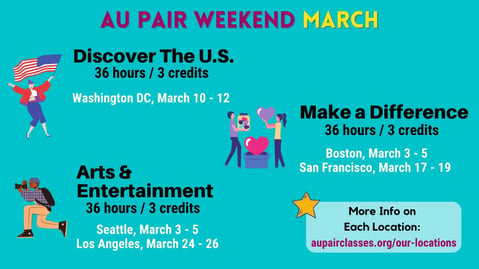 We're offering three different types of courses in March, with five different locations available for you to choose from! And if you require more than 36 hours, you can always combine multiple courses to earn up to 72 credit hours within the month, spread over two weekends.
Don't miss this opportunity to fulfill your educational credit requirement, expand your horizons, and make a positive impact in the communities you visit. We'll help you make the most of your time in the U.S.A. We look forward to seeing you in March!