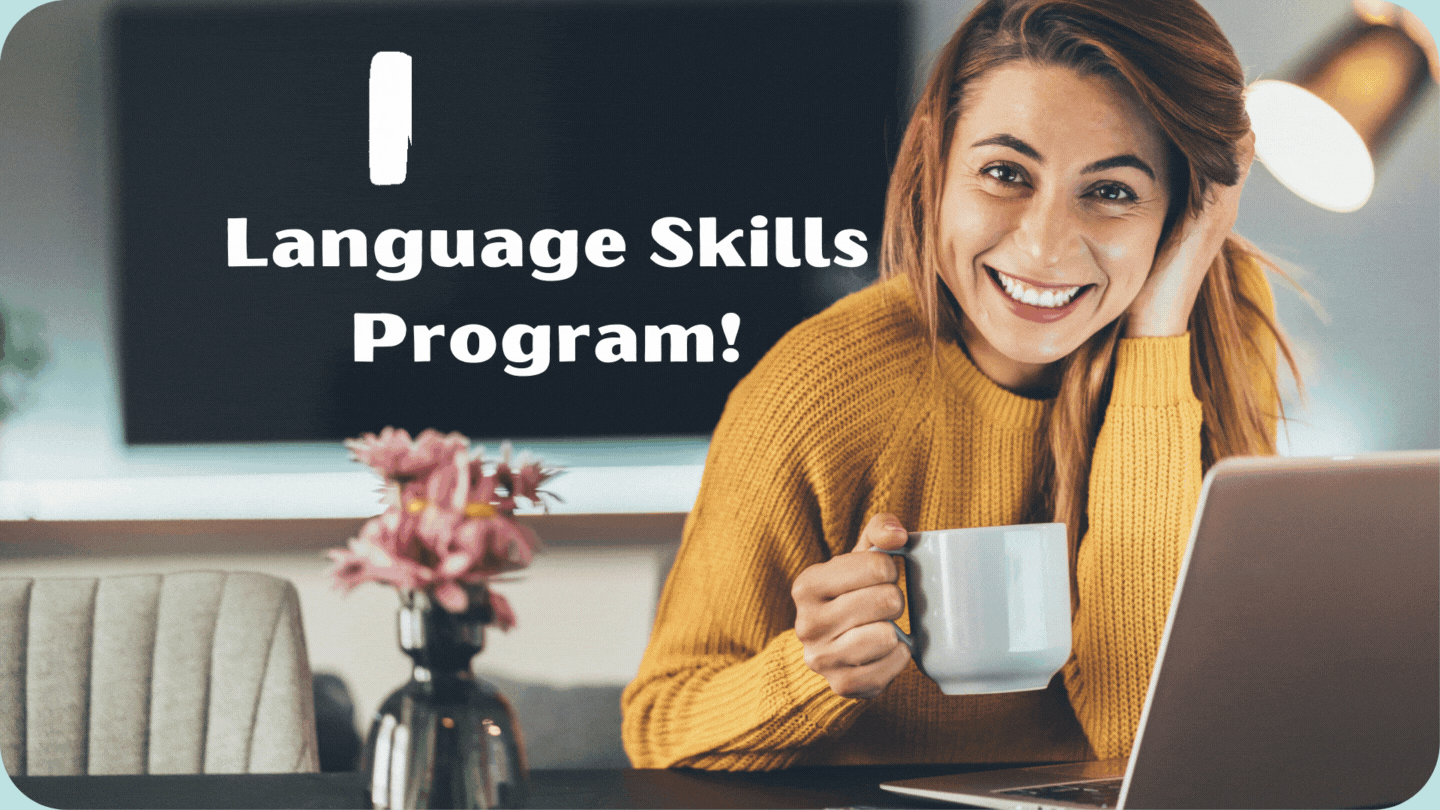 We are so excited to announce our BRAND NEW English Language Skills for Au Pairs Program! Our curriculum team has been working tirelessly for the past few months to create an ESOL program specifically for au pairs, and we think you'll be really pleased with the results.
Now you might be wondering what is ESOL? ESOL stands for English to Speakers of Other Languages and is a specific category of ESL (English as a Second Language). ESOL more accurately describes the au pair population because it accounts for individuals who speak multiple languages. Because for many au pairs English isn't just their second language...it's their third or fourth!
We've been in the au pair education world for over 15 years now, and we know what types of learning work best for the au pairs. And that's who our courses are designed for: not just the general English language learner population, but YOU!
How is our English program different from a general ESL course? This program was specifically designed to help au pairs gain the language skills and confidence they need to enhance their overall program experience. Listening and speaking are prioritized so that au pairs can perform effectively in real life situations and become better connected with their host families. We work on building everyday vocabulary and communication skills that will help you become more comfortable upon your arrival to the U.S.
The vocabulary we focus on in our Level 1 course relates to:
Childcare

Common au pair responsibilities

Host families

Common extracurricular activities for host kids

Cooking and meal preparation
And if you are already comfortable with English and want to take your skills to the next level, then our Level 2 course is what you need!
Some of the topics we focus on in our Level 2 course are:
Common American idioms and expressions your host family or community might use

Travel tips and useful language for traveling throughout the U.S.

Understanding different American accents and learning about their part in American culture
And don't forget: another benefit of our program is the network you will gain! Our ESOL courses are a great way to make friends with other au pairs as you practice your English in a fun and supportive environment!
These courses are occasionally updated to better suit our students' needs. Click here to see our most up-to-date English Language Skills for Au Pairs options!